Line 1:
Line 1:
 

==Biography==

 

==Biography==

−

'''Nathaniel Moreau''', was born in Canada on November 22, 1978.

+

'''Nathaniel Moreau''', was born in Canada on November 22, 1978.

 
 
 

He portrayed the role of [[David]], for the first two seasons of the show. before he came to the shows he made recurring appearances in television shows such as ''Friday the 13th the series'', ''My Secret Identity'', ''Neon Rider.''

 

He portrayed the role of [[David]], for the first two seasons of the show. before he came to the shows he made recurring appearances in television shows such as ''Friday the 13th the series'', ''My Secret Identity'', ''Neon Rider.''

 
 
 

Then he as well as [[Rachel Blanchard]] left before the third season began. He left the show to be in the show, ''Kung Fu: The Legend Continues ''as the young Peter Caine. He also made appearances in the shows'' Tales from the Cryptkeeper, A Haunting Harmony, ''and ''Street legal.''

 

Then he as well as [[Rachel Blanchard]] left before the third season began. He left the show to be in the show, ''Kung Fu: The Legend Continues ''as the young Peter Caine. He also made appearances in the shows'' Tales from the Cryptkeeper, A Haunting Harmony, ''and ''Street legal.''

 
+

[[Category:Actors]]

 
+

[[Category:Portrayers]]
---
Revision as of 01:24, 11 July 2015
Biography
Nathaniel Moreau, was born in Canada on November 22, 1978.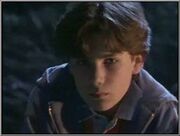 He portrayed the role of David, for the first two seasons of the show. before he came to the shows he made recurring appearances in television shows such as Friday the 13th the series, My Secret Identity, Neon Rider.
Then he as well as Rachel Blanchard left before the third season began. He left the show to be in the show, Kung Fu: The Legend Continues as the young Peter Caine. He also made appearances in the shows Tales from the Cryptkeeper, A Haunting Harmony, and Street legal.